Online enrollments are available now:
CASS Gumnut Early Learning Centre
Our softcopy of Parents handbooks is available online, please find the below links:
Play And Learn (PAL) Time: Delivered in Chinese and English
This FREE online educational program offers a great opportunity for your child to learn Chinese through play. It has been prepared by CASS Family Day Care to keep your little ones having fun while they stay at home.
To find out more and register, please find this program .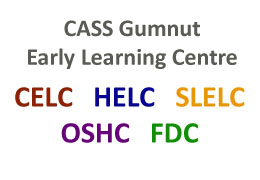 Play and Learn (PAL) Time: Ongoing Free Online Program
Play And Learn (PAL) Time
It is fun, educational, enjoyable, free and you just have to do it at home.
This free online Early Childhood Education and Care Program has been prepared by CASS Child Care Services to keep your little ones having fun while they stay at home. Our programs are innovative, interactive, engaging and contain invaluable practical demonstrations to support your child's learning.
Our Program:
– Story Telling
– Music & Movement
– Arts & Craft
– STEM Education
– DIY Program
– Questions & Answers
To find out more and register with this program, please click here.
SmartBoards/Whiteboards At Our Child Care Centres
Recently, we had introduced an Interactive Education Software to enhance our digital education and the electronic SmartBoards have been installed in our child care centers respectively. Our children found interested during the lessons and the game-based learning software attracts them to create enriching learning experiences. For more information about the Interactive Education Software, please click the following web links to browse the particular products – SMART Notebook and Snowflake MultiTeach.
(Updated on 31/08/2018)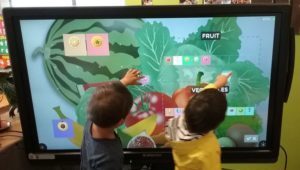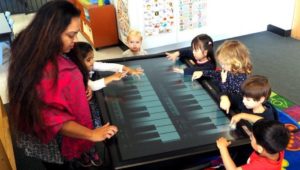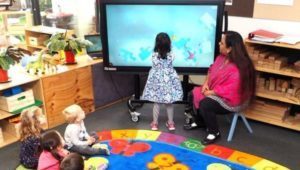 Innovative Service Model by CASS Childcare Centres
A new service model is launched since July 2018 in all three childcare centres under CASS, to better meet the demands from the community and to offer parents the opportunity to choose the most suitable child care sessions based on their needs. Comparing to the normal model under which a full-day fee is charged, you are now provided with more flexible options at more affordable costs.
What is the cost under new service model?
For instance, one of our childcare centres opens from 7am to 6pm, amounting to 11 hours of opening hours in total per day. If you request 9 hours of childcare service during standard service hour on any certain day, say between 8:30am to 5:30pm, you will be charged for 9 hours of service, instead of 11 hours for the entire day. Extra cost may incurred only when service is requested before 8:30am or after 5:30pm.
For families enjoying only 12 hours of child care benefit per week, we offer a 6-hour session of care. When you are in urgent needs for casual care for your child, feel free to contact our centres to check availability.
CASS Childcare Centres
We are founded in 1985 and have three centres located in Campsie, Hurstville and St. Leonards to provide long day care services for children from birth to 5 years old, while also providing Outside School Hours Care Service for children aged 5 to 12.
We have a professional team of loyal educators with extensive experience in delivering systematic early childhood education through fun and educational programs. Our facilities are well maintained, and recently updated with smartboards as well as digital teaching tools and materials in each centre to integrate modern technology into early childhood education. Parents of the Gumnut Early Learning Center comment in their complement letter: "The place seems to fun, and learn kinda place exactly what we always wanted it to be."
In each centre, community excursion are frequently organised to help children explore the community and learn life skills through playful activities. Parents from Campsie Child Care Centre said: 「I'm amazed when my child told me that she was taken to the supermarket, post office, police station or even aged care facility, and she was so happy and proud of the gift she was given. 」
Come to CASS Child Care Centres and experience the services you've been looking for. For enquiry, please contact us on (02) 9789 4587 or visit our website www.casschildcare.org.au.
(Updated on 12/03/2019)